Riley Star is a petite little piece of ass that's looking to catch some rays and snag a job. Making her way to her uncles pool and sliding into her skimpy pink bikini. It doesn't take long for her cousin John to see what she's trying to do. He confronts her and she replies by giving his cock a tug through his shorts. He's quite turned on by this, and lust wins again.
The two make their way to the side of the pool. Riley Star pulls off her bikini and gives her perfect pussy a rub. More than ready and willing to have that huge throbbing cock inside of her, she pulls him on top of her and rides him with unbridled enjoyment. He appreciates his luck and enjoys the fuck himself. Holding back moans the two rock back and forth on each others sex organs and love every second of it.
A passionate kiss
A passionate kiss keeps the juices flowing. Riley Star runs her pussy up and down her cousins shaft. The Uncle sleeps peacefully in the background and hadn't a clue that his son was smashing out his sisters daughter in the vicinity.
Riding with determination
Hopping atop and riding her cousin backwards, Riley Star has a look of power and determination on her face. She grasp her own hips to push even harder until he is all the way inside of her. Her petite frame is filled with cock and she couldn't ask for a better time. After a bit more riding the two complete their fuck fest with a giant cumshot to the face. Such a beautiful day.
A spectacular facial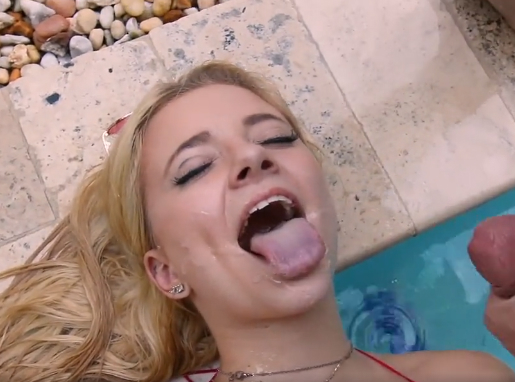 Date: July 1, 2017