Piper Perri is back at it again with an epic porn video for us to enjoy and drool over. In this one she's wearing a tiny little red dress that we want her to take off immediately. She makes her way to the sofa and starts unzipping dude's pants to get at the goods, and that is where our story begins.
Look at that face full of joy. You can tell she really likes her job as a porno actress. Piper Perri sucks the best cock. Always down for a big dick, that's why we love her so.
Without haste she shoves that huge cock in her tiny little mouth. She's a pro dick sucker and always in the mood to give a blow job. (I'm guessing hehere:)
Losing the clothes things start to get interesting. Bent over she has a large penis stuffed inside her pussy. She moans in pleasure and rolls over ready to be fucked some more. Switching positions the two move to a new technique.
Piper rides the dick while she rubs the balls. Her cute little ass bounces off his lap while her perky little titties stand alert. You can almost feel your dick sliding into that perfect cunt. One hand draped around her core holding the bitch stable.
Now that she's heated up things start getting more passionate. Riding his cock while she flicks her bean stimulating her clitoris. Pussy juices fly around the room like a rainstorm.
The orgasm!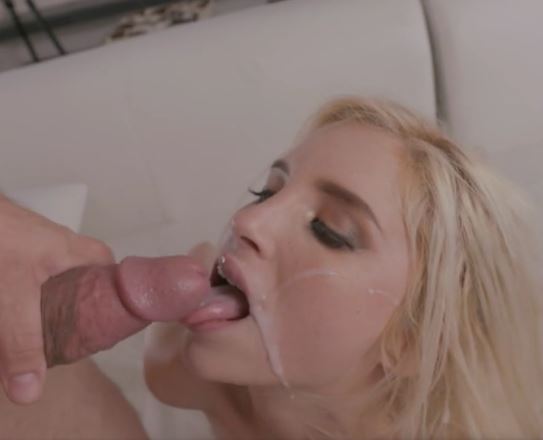 Finally after all that fucking she gets down on a knee and sucks the cock. He blows a nut all over her petite little face and she swallows it up like she's thirsty. The ooze crawls down her face like a raindrop on your windshield before falling off her chin to the floor below. The janitor shows up later.
Date: January 15, 2017