Staci Carr is a cute blonde with a great ass and a cute smile. She's looking to impress her partner and decides to get into some comfortable clothing. She picks out a sexy pair of bra and panties and makes her way to the living room to see if she can make it work.
Staci Carr gives us a cute laugh after slipping on her lingerie. Her smile radiates throughout the mountains bouncing off tree lines and making its way safely to your computer screen. It looks like a white rabbit sitting on her shoulder, but it's an optical illusion.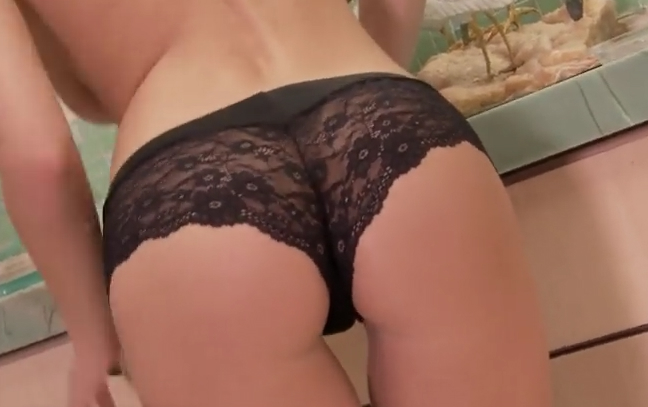 With an ass like that, it must be eaten. She works her way into her lacy panties, slowly, like a second to a minute. Her ass sits wonderfully in the under garments. Making me want to stuff my nose between her cheeks and give it a smell check, like when I post a link to help people get a FTV Girls discount code.
Quickly making her way to the dick sucking position. She sucks and massages the massive phallus with her tentacle. Never has a better blow job ever been given in all of history. She does so well that the Aliens clapped from out space and sent down an award for best blow job of the year award given by Staci Carr. It really was an honor to have been able to witness the whole event.
The two fuck until an amazing thing happens. He bust the fattest load inside of her pussy. She gained three pounds instantly.
Date: March 4, 2017