This fine little piece of art has a kinky side. Half hot teen and half soul, the spirit of the universe runs through her veins. This hot teens sister is on vacation in the Bahamas catching a tan and she decides to have some fun with her boyfriend. He's flattered by the offer and decides he's down with the movement.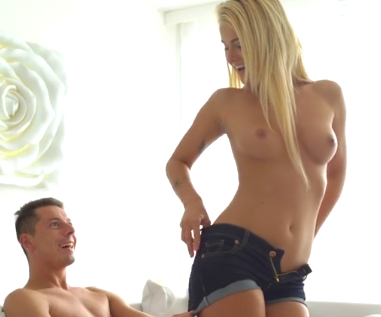 Possessing an angelic body, all he can do is smile. "You want this teen pussy?" she questions him. He merely pulls on her shorts trying to get them off quicker, lust will do that to you.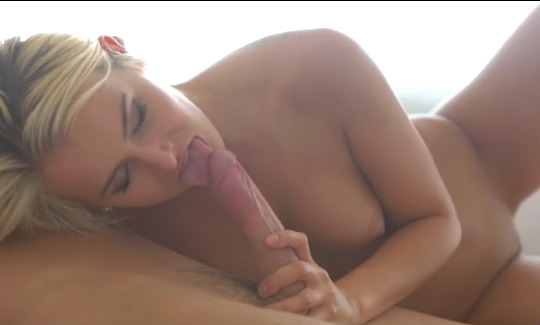 The hot teen pulls her lovers pants down and a huge cock pops out much to her surprise. "Are you gonna stick that in your mouth?" he asks her, and she responds by licking the tip slowly at first. She sucks the cock like a pro, rubbing his nut sack and swallowing the whole thing. "You're even better at sucking dick than your sister!" he thinks to himself.
He can't take it any longer and decides he needs some of that pink teen pussy. Throwing her on her side she pokes her ass up in the air revealing a perfect love cavern. He promptly shoves his cock in there and finds it's already wet and wonderfully warm. "She preheated the oven!" he thinks to himself. She grabs a hold on the pillow and squeezes while she enjoys the sex.
The hot teen crawls up on top and rides the cock like a flea rides a unicorn. "Imagine if we filmed this!" she says. "That would be one hot porno!" he replies. The two continue fucking until he's about to cum.
Throwing her back on her back and shoving his cock back inside of her the two pump it out in this position for awhile before he bust a miraculous nut. "Make sure you don't tell!" she tells him, before going and cleaning herself up and going out to town to get some Tacos. Find more Teen porn videos in our Teen category.
Date: April 11, 2017