Everyone's favorite petite white girl Piper Perri gets fucked on the ping pong table. Quite literally getting her panties ripped from her body. The cutie looks back and gives a smile with enough flavor to inspire a potato chip.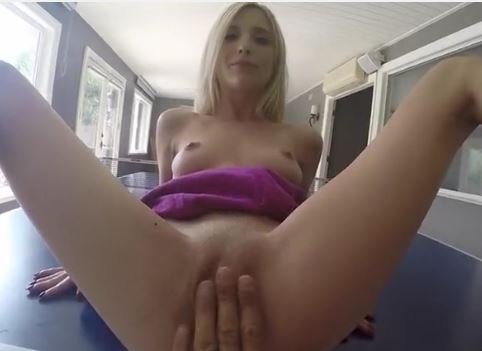 Piper Perri gets her pussy rubbed and cute little asshole licked like it was a Vanilla ice cream on a hot summers day. Her painted nails dig into the Ping Pong table as she gets licked up before she gets dicked down.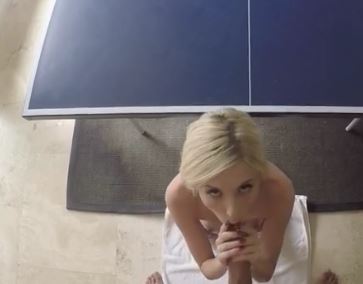 Crawling down to her knees on her special pad the goddess Piper Perri sucks a huge cock. Barely fitting it in her mouth she slurps up and down the Kings meat stick.
The two get horny and she bends over on the comfy looking massage table that is conveniently next to the Ping Pong table. Dude smashes out Piper Perri's tight little pussy with glee. She can hardly fit his massive cock inside her tight little pussy. The 22 year old petite Piper Perri gets filled up with dick while she moans out to the crowd.
Piper Perri rubs her pussy while her Ping Pong partner fills her up with dick. Her blonde hair blows in the wind as the two rock back and forth like a solid conversation. She holds her legs up high while she reaches her hand around and rubs her pussy.
Hoping atop the cock Piper Perri rides it and smashes down on her friends cock with a forceful thrust. Moaning out "Oh god yes!" she enjoys the casual sex and continues her game of pong after slurping up a huge nut straight from the source. We also have Piper Perri fucking her employer to save her babysitting job if you'd like to watch that as well!
Date: April 9, 2017