Adriana Chechik has been studying the fundamentals of quantum physics in her spare time. Pondering the Affect of thought upon reality tires her mind out. Chad White shows up like what's up biddy? She tells him that they should get entangled like flies in a web. The two porn stars take it to the bathroom and she stands round' in dohs panties..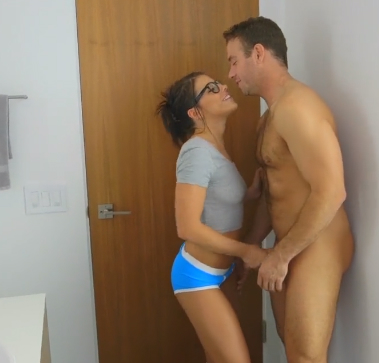 Adriana Chechik is looking mighty fine in her panties and those glasses give her a nerdy vibe. He rubs her thigh and she shifts his shaft inducing a smile. The two porn stars are ready to fuck in the bathroom. He slides her panties down and puts her on the counter, bending her over, and shoving his cock into her dick socket.
She loves the cock and moans in pleasure as he penetrates as far as he can into her sweet little pussy cavern. The two enjoy the sex in the bathroom and her titties bounce from the thrusts. Brain fully saturated in pleasure chemicals the two can't believe they get paid for this. He goes balls deep and wiggles around a bit that turns her on like a car key. The two switch positions and he hits dat shit from another angle.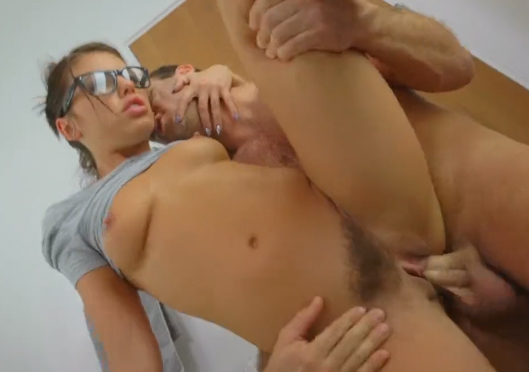 Switching into her favorite position he grabs a leg and fucks her good from the side. Her plump lips look wet and her titties fall out the bottom of her shirt like ass from jeans. The two fuck like this for awhile before he busts a fatty nut and she goes back to studying..
Date: May 15, 2017