Aidra Fox is a sexy porn star that keeps her Instagram updated with hot pictures for your viewing pleasure.
Here we see Aidra Fox wearing a sexy lacy one piece with a thong on underneath. A loving smile shows a pair of pearly whites. A nice butt with eccentric curves. She's been in a lot of porn videos, and there's lots of places you can find her free porn pics.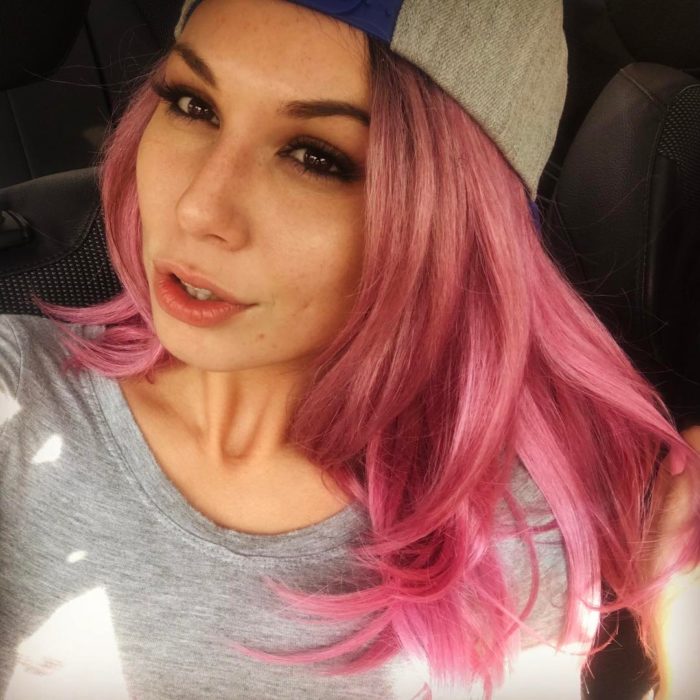 Aidra Fox with pink hair is a sight to see. She gives a tug on it letting us it know it's real.
The wonderful Aidra Fox wearing a pair of sexy glasses in this picture. Giving us a look of wonder as she ponders our next move. Wearing a sundress and enjoying the summer time weather, she goes about her day.
Another sexy picture here of the porn princess Aidra Fox. Her cleavage pokes out in an abrupt yet sexual fashion enticing the viewer and steaming the moment. A broom rests in the background catching its breath and preparing for its next quest around the set.
Taking a picture of herself in the mirror she shows us her curves and panties. Putting us in the mood to browse these sexy pictures is something that Aidra Fox does best. She keeps her Instagram full of these hot photos so that we may browse them at our leisure and extract enjoyment along the way.
Aidra Fox reminds me what we're doing here with this photos of her ass. A wonderfully shaped behind. She looks down at us with a "You know you like that" kind of look. Wearing dark lipstick and a seductive gaze she invites us to unwind and relax with her.
Date: February 24, 2017