Sydney Cole is a sexy porn star. A hot petite blonde with a couple nipples she can twittle and tweak. With a following of adoring fans she contributes to the world with this wonderful porn video. Coming home from a long day at work she lays in bed and rubs her hand around her pussy like the second hand on the clock. Spinning and spinning like the wheels in my head, she gets turned on like a TV set.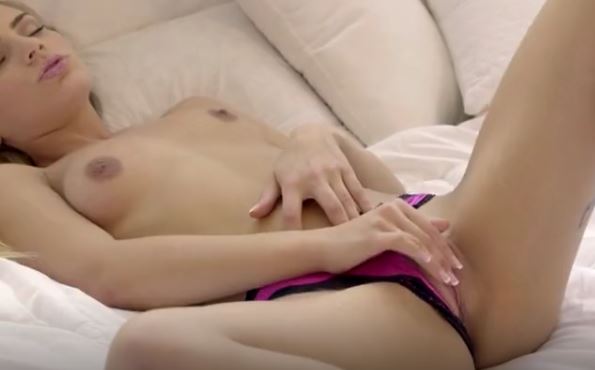 Her brothers friends uncles cousins younger wing man walks in on the beautiful Sydney Cole and offers a pole. She gladly accepts and the two duke it out sex style for a hot minute or ten.
She moans like a billy goat and he screams like a falcon. The two become one and one becomes a mutual nut.
Sydney Switches up the order of operations a bit and sucks his dick after getting fucked for awhile. The two promptly go back to sex and the inevitable occurs.
He pulls out and she coaxes a nut unto her stomach with style and grace.
Date: March 19, 2017