This petite Japanese girl was tired of just working on her front kicks and back bends. Deciding it was time for some fun she sneaks into her Sensei's and crawls under the covers. Running her hand up and down his thigh and easing his cock from it's hiding place she takes no time to pull his pants off and finesse his member into her mouth. "I knew you were going to be a good student" he whispered to her confidently.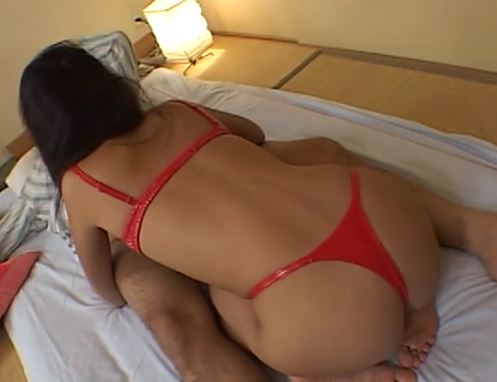 Her red panties are to much for him and he can't help but give in and fuck her good with all the moves he knows. She's over joyed by the attention and is happy to manifest her fantasy. It's not easy to find the sexiest japanese girls, that's why the fap is here, to do it for you.
She's gentle at first and slowly starts sucking harder and harder much to the masters delight. Wrapping her lips around his cock she swiftly maneuvers her hand to the ball sack and pulls down causing a moan to erupt from her partners mouth. More than ready to proceed, she pulls her panties off and offers up her Japanese pussy on a platter.
She rides the cock while her small titties bounce to the beat. Her hairy pussy grinds against her Sensei like sand paper to a rust spot. He grabs hold her torso and speeds things up, wondering how he got so lucky.
Switching positions she nears orgasm as her Sensei pounds away at that pussy like a jackhammer on the sidewalk. Thrusting deep and holding her tight she climaxes and contracts around his cock. He tightens up and thrust a huge nut deep inside her Japenese pussy. The two laugh and joke and eat some noodles before heading back to bed. "See you in the morning at class!" he told her, wiping off his dick with a napkin.
Date: February 20, 2017