Arya Fae is a flexible little cum slut with a bubble butt. Practicing Yoga raising her Kundalini Energy to super human potential. Sitting down outside the house.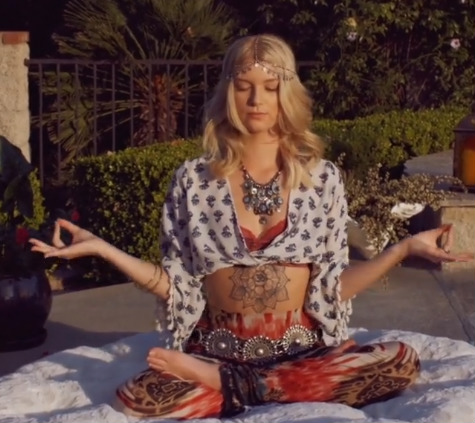 Her sexy tattoo stares me back. Tight yoga pants hold her lady bits in. Endowed with jewelry and fashion Arya Fae meditates to another plane.
She gets her pussy licked by a lucky dude. He pulls flower patterned cotton panties to the side and digs in. She flexes her seduction muscle and puts her clam in his mouth. Licking her clitoris and labia like a cat whisperer.
Arya Fae puts her perfect pussy on a dudes face with her ass in the air like marijuana smoke.  Wood grain set fresh as Kiwi. She has a wonderful pair of titties everyone wants to rub. Hot yoga girl fucked hard on the bed..
Arya Fae sucks a shiny cock with her boobs out. A tattoo graces her side like shade on a hot day. A little golden Buddha rest in the background tummy and all. She pokes her perfect ass in the air for the Buddha to admire.
Slapping that ass and shoving his fat cock in her pussy frame juices fly. A multiple sided dice tattoo rests on her elbow. He slaps that ass and digs deep.
Moaning in pleasure he pressed her back and grasp a shoulder acquiring a profound rhythm. She rubs her pussy to the beat and curves her hips to the melody while a trombone resounds chirpily in the distance echoing into eternity as a butterflies wing movement has a positive effect on the Bitcoin market. This hot yoga girl gets fucked pretty good aye.
A perfect pussy and a wonderful porn video all and all. The production is good, the video was has quality, The food was magnificent and the vibes we spectacular. The house was nice and the lawn was trimmed to perfection.
Date: January 20, 2017