Katy Rose is a fancy white chick with a short dress on and a hand full of shopping bags. She bought everything she needed to decorate her house graffiti. She gets into the taxi with her supplies and gets questioned by the driver.
She tells him that she wants to paint a peace sign on the outside patio. He is intrigued. "Just in case the Aliens land" she replies, then they talk about some other stuff to. After awhile she agrees to fuck. To sex it up per say.
He gives her some pussy rubs and a deer is in the background like what'up doe. The two pay no attention. Continuing the foreplay into eternity.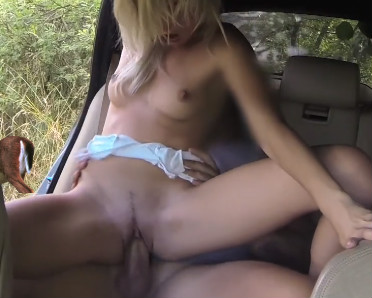 Katy Rose rides the taxi drivers dick with much excitement. Looking down on her good deeds, she mentally notes what she wants to achieve with her day after this is done. She decides she is going to make meatloaf for supper. The Supper is delicious. He bust a nut on her booty at the end of the porn video and the two moan in union "ashakah ashalakasha" before getting back into the taxi and driving away and continuing through out their day.
Date: March 20, 2017