Lexi Belle puts on a good show in this porn video. She wears a blue dress and acts seductively as any porn actress should. She wonderfully handles a dick and slurps it up like the wonder woman she is.
The beautiful Lexi Belle stares deep into your soul, sucking a cock. She takes this big dick and loves all up on it. That blue dress falls to the ground as the passion in the room shoots to the sky.
Lexi Belle gets fucked..
After sucking that dick for awhile she lays back and he crams his huge dick inside her box. Her blond hair waves as she bounces up and down on the rock hard shaft. Her nice little pubic hair is looking cute and her lips look sexy enough to fuck.
She crawls up on top of the dick and rides it like a champion. Her fat pussy lips wrap around the girth of the dick at hand. Lexi Belle has wonderful nipples and plumb titties. Her blond curly hair falls to her shoulders as she gets ready to receive an epic creampie.
The money shot!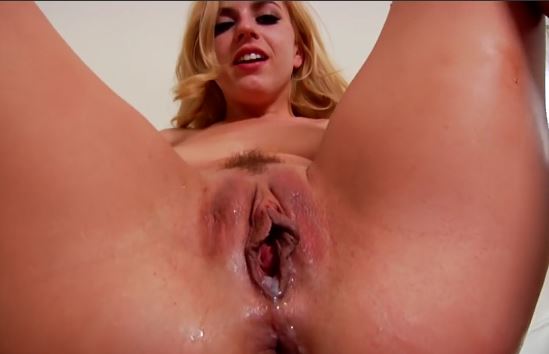 She gets a fat load of cum deep inside of her tight pussy. She flexes her pussy muscles and pushes the cum out. She's hotter than a coal in a fire. Wetter than a dolphin in a small pond. She's keeping it reeler than a fisherman salesman. And we're glad she is, because Lexi Belle deserves to be fucked good.
Date: January 14, 2017