Kasey Warner is a sexy little thing who knows how to seduce and entice as well as suck and fuck and walk and talk. All of these are great things for a porn star to possess. In this video she peels off her yoga pants from her tight well fed body much to our delight and enjoyment.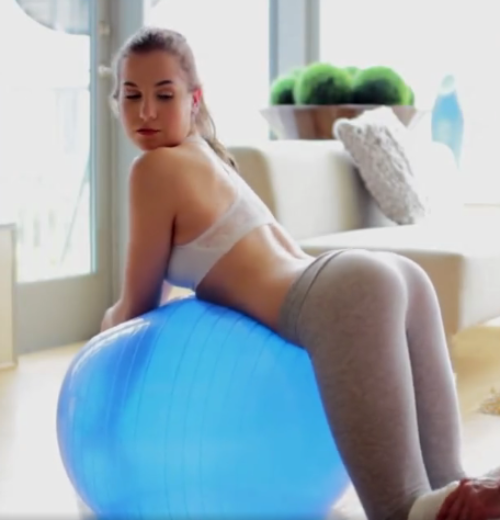 That's a nice little ass that would fit nicely in my hand. He gently massages her pussy slowly and thoughtfully until she soaks through her yoga pants. He peels her socks from her long legs and notices his blood flow has been building in his draws.
I'd love to eat that pussy for dinner he thinks to himself as he realizes that is actually what he's doing in a way. He spreads her pussy lips and his thumbs get wet with Kasey Warner's pussy juices.
She bows down on one knee and wraps her warm wet lips around his throbbing member. His dick is hard and firm in her mouth, it pokes against the back of her throat. She gently massages and licks his ball sack releasing pent tension and invoking passionate pleasure.
She bends over and takes the cock like a pro. It slips into her slippery insides slowly at first but gaining pace with every thrust. He flexes a bicep and pulls her towards him in a passionate rush of endorphins. She moans out in pleasure sustaining multiple quiet orgasms before finally erupting like a volcano off the coast of dicktip.
After the wonderful fucking session the two endure she bows down once again and takes a massive cum load right on her face that sleeks her hair back in a beautiful way. She stars him in the eye as the two exchange a look of satisfaction with the work they had performed. An artful procedure with a guaranteed income he thinks to himself as he dabbles the tip of his dick around her mouth for a moment. This is exactly what I came for she whispered as she wiped a joyful tear from her eye.
Date: January 3, 2017