Kylie Page is a thick porn star with the skills to pay the bills. In the first scene she runs to her lover in slow motion. It's a pretty romantic moment. Kylie Page goes in for the kiss but he dips low and jiggles her butt cheeks.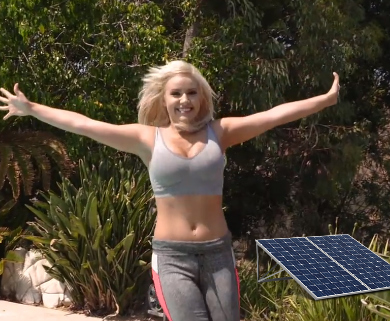 Her boobies jiggle and she runs in front of the solar power panel. The two reunite.
He licks her butt hole clean and she smiles about it.
Kylie Page gives an awe inspiring blowjob on the back porch.
He puts his baby rod in her bread basket.
Kylie Page gets her pussy smashed out and loves every minute of it. The scene ends with a cum shot on her back. Check out the video to see.
Date: March 30, 2017