Ariella and Kendra finish up their Yoga session in style. Sharing a big cock and a sexy kiss the two seal the deal. Michael Vegas shows up at the right time to join in on the fun. The three enjoy an intimate fuck session for the history books while staying in shape like a square in a circle. This is surely fap worthy material.
The north pole stands erect and alert. Sexy girls in yoga pants are a thing of the future. Patterns are cool, though the black is a classic. Tight black leather jeans with like a white lacey tank top that falls down casually's pretty good looking. These hot girls wear yoga pants just to take them off and get fucked by the pool after their training is complete.
The girls help one another out, kissing and rocking on a throbbing dick magnificently. A black leather couch lays dormant in the background. The girls passionately kiss setting life to the camera.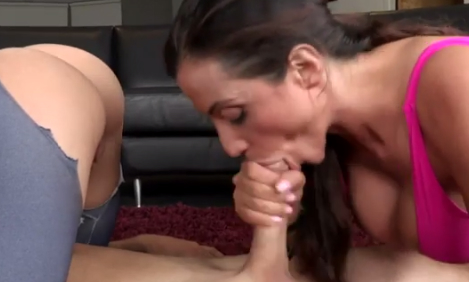 When all is said and done and the orgasm is approaching, she bows her head down and takes the cum shot right in her mouth like a champ.
Date: January 24, 2017