Piper Perri is tiny and gets thrown around like a hacky sack. She's dressed as a little school girl and is being naughty. Dude comes in and starts laying down the game and she gets visibly hornier and hornier. She's fresh outta her class and is ready for a big dick in her tight teen pussy 😉
He pulls the skirt up and grabs her ass and gives it a wonderful squeeze. She moans in delight and anticipation. Piper Perri is a perfect porn star and she knows how to thrive in sexual situations such as this. Tiny tight pussy is what she has, most think she's a sexy teen, but I'd guess she's in her 20's.
He peels those panties off and is so taken aback by the beauty of what he see's he needs to bend over and drop a kiss on that perfect little ass. She giggles and rubs her tiny titties while glancing up to the ceiling fan. The wind in the room smelled of beautiful pussy and sexual juices.
She has that bomb little tight pussy. Look at that fat cock trying to squeeze its way in there. Her little clit gets stimulated as he thoroughly rams that mint little pussy out for the camera.
Her cute little titties bounce in the wind with those perfect little nipples sitting atop them. He peaks over and lays a kiss right on her forehead which is cute.
She sucks that dick like a pro, letting it touch all the way down her throat. She has mastered her gag reflex and can suck a cock like the best of them. She rubs the nuts and licks the shaft.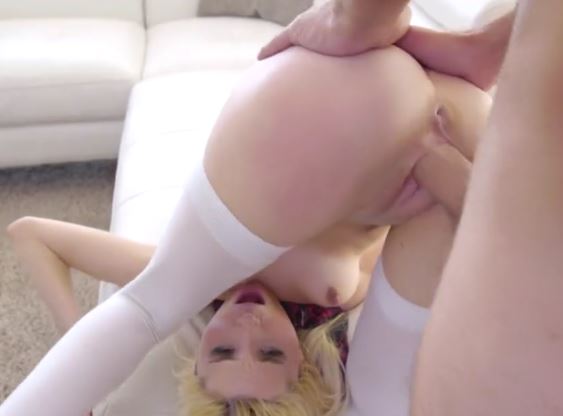 Look at that flexibility, I can't believe he didn't nut once in this position because that is sexy as fuck. Piper Perri is a flexible little goddess that moves like a pro and sucks like she fucks. 😉
Date: January 11, 2017