Jojo Kiss and her cute little bush decide to take the truck for a joy ride. Her step dad doesn't think that's acceptable and starts slapping some titties around. Nice boobies at that.
He isn't impressed with Jojo Kiss in her tight little mini skirt. Key in hand he raises his voice, Unintentionally making Jojo's panties wetter than dolphin skin.
Bad girl needs a spanking. Bent over and held she get each cheek reddened by her step dad's hand. He wears a look of satisfaction like she wears panties. Cleavage leaving the bra and fallin' like water over Niagra Falls.
She gets turned on like a 1,000 Watt HPS and starts sucking her step daddies cock. Perfect titties jiggle to the bass while her pussy gets wet. This hot teen is about to get fucked hard ya' Dig?
Jojo Kiss gets fucked by her step dad
Right in the back of the truck she gets her pussy railed out by a big cock in this porn video. Her step daddies cock hits all the right spots as she takes her punishment and moves forward with her life learning from her mistakes and getting better at everything everyday in every way.
Standing up Jojo Kiss raises a leg and he pinches a nipple. Thrusting as rocket boosters do a nut is accumulating large enough to feed a family of squirrels for the winter. The mail man peers in the window from outside, but decides not to say anything and just takes a mental picture.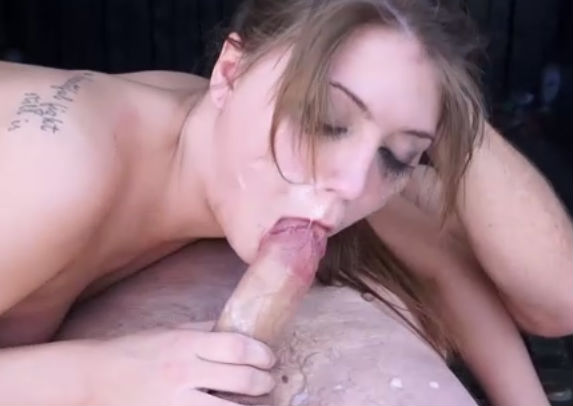 Finally daddy cums in her mouth and she slurps it up like a 99 cent slurpy from the corner store. The two eat burritos on the couch and watch Bobs Burgers for awhile after this sexcapades. He eventually buys her a truck so she no longer needs to take his. She drives it around and when she gets home she gets fucked. It's pretty sweet, Like how her pussy taste, I'm sure.
Date: January 19, 2017