Scarlet Sage is a tiny little spinner. In this video she visits the pool are and has a nice fuck with the owner of the house. Starting in a bathing suit she ends up with a cum shot. Scarlet is a petite little teen with small boobs and a wonderful pussy. This guy is super pumped about getting to pump this babe.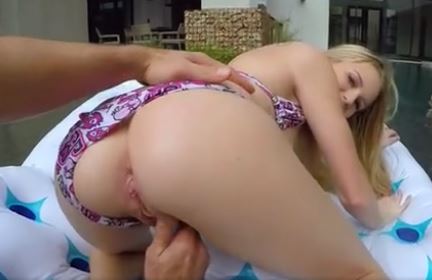 Giving her pussy a tickle she looks back and smiles. His finger glides up and down her pussy lips getting them wetter and wetter. The two share a passionate stare before moving forwards to the next phase of their plane.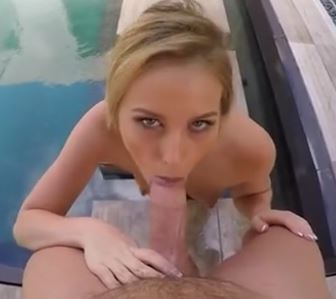 Scarlet Sage sucks a big cock like a pro. Gobbling it up and swallowing the whole pole to the best of her ability. She gets the #1 cock sucker aware of the day. Go Scarlet! We need more Scarlet!!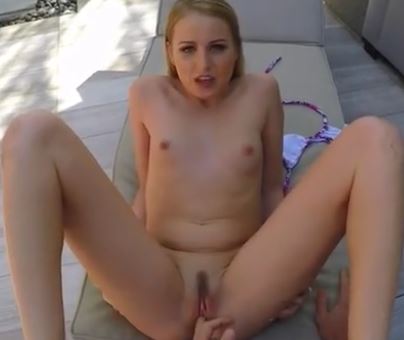 Gotta warm that box up before you just shove it in there dontchaknow.
Ah there we go, A snug fit. Look at that cute face and those little legs up in the air. Her pert little titties, she's a spinner worthy of being spun. Like a spider weaves his web scarlet weaves her hips up into his and suffocates his dick head with her warm flavorful pussy box.
Bend her over!
Bend her over! The crowd screamed. He follows through with their orders. Chucking his meat stick into her taco barn. Her blond hair rest on her shoulders as her face rest into the ground. Ass in the air and with high hopes Scarlet treks planet earth in search of her lost sandal.
The movie ends with an epic cum shot that lands right in her mouth, with a tad on her lip. Her eyes peer deep into his soul as she takes his vital sauce and rubs it into her skin. She hath earned her right to be a sage, once and for all.
Date: January 15, 2017