Little goddess looking alien Skye West is in the mood to learn about sex. Since her friend went out to buy a new book on Pranayama, she decides she will go and see what her friends dad is up to.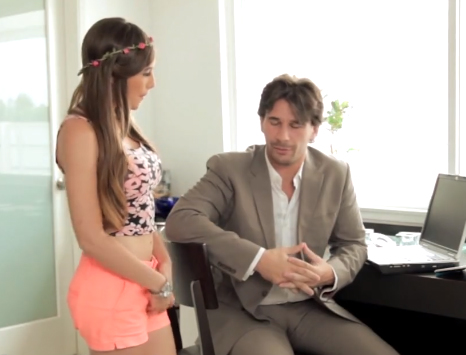 Telling him about her situation as a Virgin he offers some friendly advice. Telling the girl to find someone she cares about, and it will happen naturally. She informs him that she has already found the guy she wants to take her virginity, and he's sitting right in front of her!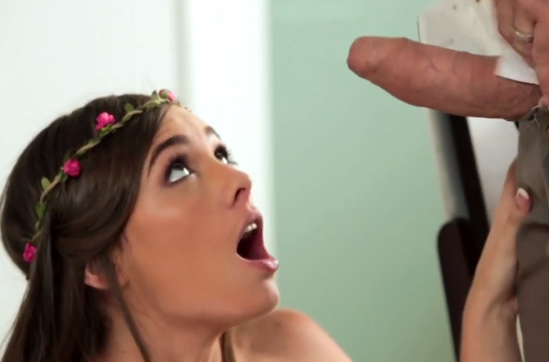 After a bit of convincing he agrees to teach her a bit about sex. Pulling out his flag pole she stares up in awe, wondering how it will ever fit. "We will make it work" he replies back in a caring tone.
Mounting her friends dad, Skye West takes the dick with glee. Riding up and down the pole he tells her not to slow down, but to keep going. Slapping her ass and making her feel pretty, he tips his head up and sucks on a tittie, as if drinking from the fountain of youth.
After Skye West got what she came for, she hops off the dick and starts to stroke it quickly. Putting her mouth on it and sucking gentle stimulating every particle her wet mouth covers. He shoots a fat load of cum on her face in what may be the cumshot of the year. She hears her friend pulling in from the book store, and goes to meet her at the door, while her friends dad sits back at the computer, to finish his work.
Date: March 7, 2017