In this unique slice of content the two smoke weed and get hamboned resulting in an epic fuck session that ends with a deep cream pie that is remnant to this day. The two play with the record player before starting to feel horny and getting down to business  with the blow job. She slides up on that cock like a monkey with a wrench and turns the passion into over drive.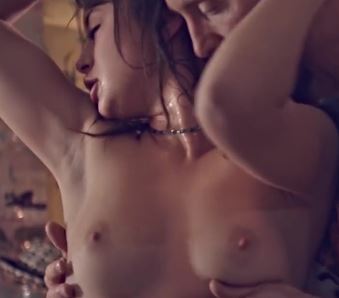 She has a nice set of titties and the two are working up a grease. Her necklace is still intact and looking splendid like a discounted hotel right on time.
She moans in pleasure as the dick slides up inside of her giving her everything she wanted and then some extra just so she knows how generous he really is when it comes to giving the dick up to people in need of the dick like Daisy Summers. Her mouth is open revealing her two front teeth while her eyes are clothes with lids likely cuz duh stoned.
He opens up the pussy to see if he can salvage any of his nut to bring home to his family like a squirrel does to survive the winter seasons. These porno flicks are like the best ones ever really. If you like them you can come back to my mother fucking site every day and check the updates and share them with your friends!
Date: January 22, 2017