Lena Anderson is a petite redhead with a cute face and a knack for hand jobs. She lathers herself in oil prior to this epic fuck fest. What ensues is nothing but pure eros and muscle memory. It's as if the two previously fucked in a past life and had come back around this time to perfect the act.
Slowly dancing and working her clothes off, Lena Anderson pulls her panties up her slit and the fabric massages her clitty clit. She enjoys being in front of the camera and works the angles like a well seasoned burger touches your taste buds.
Lena Anderson gets a hold on the situation and gives a world changing hand job that literally changed the dynamic of the whole scene. The dude is amazed at how well she can rub a cock and offers her a number to get a future job and even puts in a good word for her, because she's that good.
Laying down and grabbing her tits she gets a big cock stuffed inside of her hot pocket. The thrusters engage and Spock really has nothing bad to say about the whole ordeal. The two porn stars fuck and enjoy their job. The lighting is good and the sheets are clean.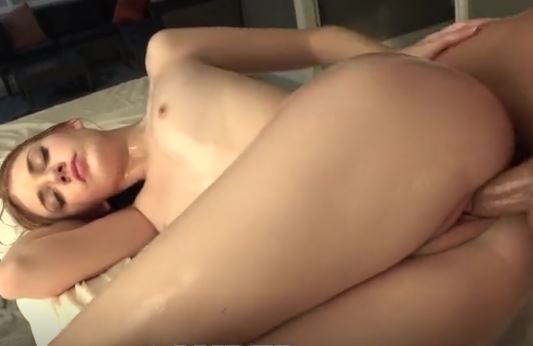 Rolling over and switching the positison Lena Anderson gets fucked on her side. The position tightens her pussy like a fish on the hook tightens your line. Closing her eyes she enjoys the cock that is penetrating her love tunnel.
Having finally succumbed to the need to nut, he jerks his carrot until a fresh load of nut butter explodes onto her face and into her mouth. Lena Anderson gladly licks up the ball juice and rubs her pussy one last time before the lights dim and she's off to the next studio.
Date: April 9, 2017