Lily Rader is back at it again with a fantastic porn video we all can watch and admire. Theatrical acting at its best. You'd swear these two were actually in a long term relationship. She has a pussy that men would cut off their right pinky toe for. A nice little amount of pubic hair that gets crusty when you cum on it.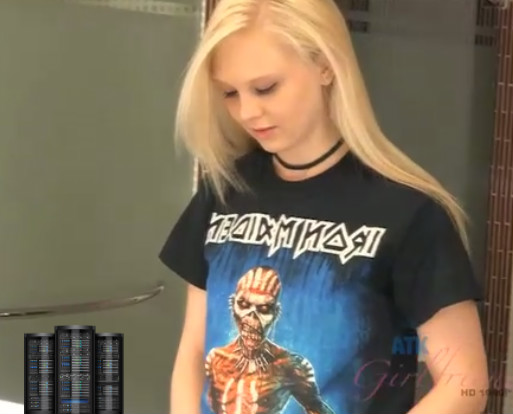 She starts in the bathroom when her boyfriend walks in and grabs that perfect ass like it was a piece of meat on sale at your local super market. She sports a little grin knowing that she's turning him on like a key in my Audi. Let's fuckin' get it he thinks, and he makes his move.
She takes the hint and crawls down to suck that dick. She weaves her lips around it and stares off into the distance noticing a planet unbeknownst before. The head of her boyfriends fat cock is all she wants to eat really. She has some perfect eyes, and Her eye brows are on point, not sloppily painted on.
Time to get some mother fucking fucking going on. He slide shis cock into her tight little perfect pussy. Admire it. It's nice. An inch lower and he'd be dick deep in her ass hole. They fuck like this for awhile before switching up positions and he blows a fat nut right inside of her for an epic cream pie that will go down in history as one of the best cream pies to ever happen in the flash of humanity. She's ready to film another porn scene so she can keep on putting out her art to her loyal followers and promoters that like writing about porn because it's easy and fun and there's good money in it because every mother fucker in the world visits a porn site daily. Fap on my homies. Share my stuff, I'm just here to help.
Date: January 18, 2017